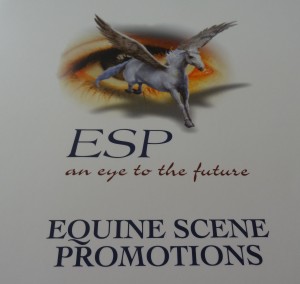 In 1996 when I retired from training gallopers, never one to sit on my laurels, I set up a new business, ESP.
This was to be an information service for people with an interest in horses.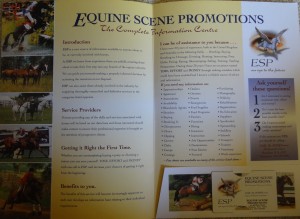 Due to a series of circumstances created by Telstra, the phone line component of this business was an unmitigated disaster.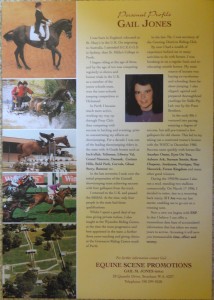 The only upside being that we reached an out of court settlement with Telstra for compensation. I have some very amusing stories to tell about it, which over time I will get around to putting on this page.
Due to these circumstances ESP morphed into Equi Link a horse services directory which was published in 1997.
Equi Link was a book full of contacts for equestrians of any discipline. It also contained discounted stallion services and discount vouchers to many equestrian stores and services. Some interesting editorial articles and profiles of significant industry identities.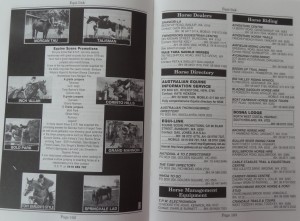 Selling ten thousand copies from the initial print run.
It certainly made me appreciate the time and effort that goes into having a book of any description published.
Much thanks must go to The South West Times and Steve Butler for his help, advice and encouragement whilst putting Equi Link together.
I have been published on a few occasions over the years in The West Australian newspaper. Also by Stuart and Wendy Slatyer owners of the long running canine magazine, National Dog, where a few of my personality profiles were published on Vicki Cottrell with her USA imported  Standard Poodles and Gina Neumann who had German Shepherds at that time.
In 2015 I am in the process of writing two novels one is mainly autobiographical, it's working title "Kaleidoscope" despite advice and help from Tim Winton and David Whish-Wilson giving generous amounts of his time to meet face to face, I do not seem to be moving forward at a cracking pace…
I have also been working on "Show and Tell" which is about my experiences in the dog show world with my collies.