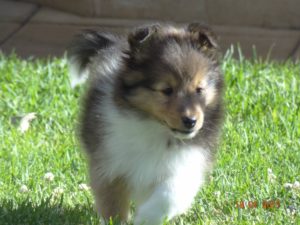 Introducing one of our new hopefuls for 2017, D'Arcy.
Sire: Uno
Dam: PaRay Social Inclusion. (Imp USA)
The "D" dog was awarded Baby in Show at Naracoorte Show.
This was his first weekend of showing at three months and one day of age.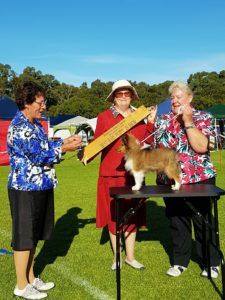 Little D'Arcy was a bit flat after his long flight to Perth for The Western Classic 3 & 6th Feb 2017.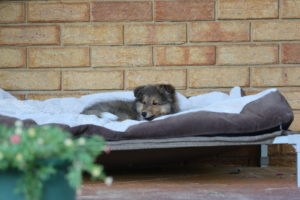 But had lots of fun with his family at LochWind on Saturday and Sunday.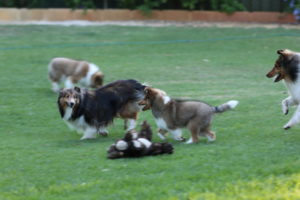 Maturing nicely now, Mr D'Arcy…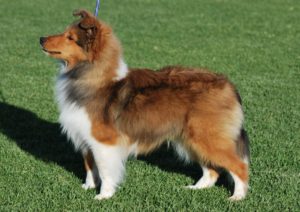 June/July 2017 FOUR consecutive Minor in Group Awards …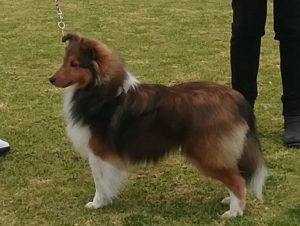 November 2017 sees D'Arcy on 60 points and being awarded Puppy in Show. Best of Breed and Runner Up in Group.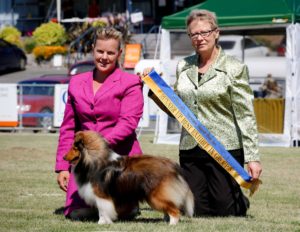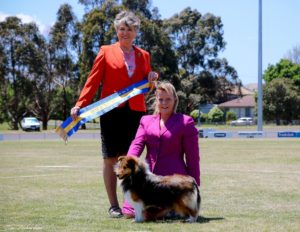 D'Arcy finished his Australian Championship in September 2018.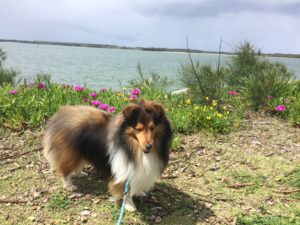 He is now in his forever home with Val Creasey in Sydney.