BEST IN SHOW. Australian Champion LochWind Gentle Smile.
"Krystal"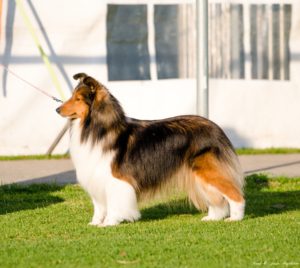 DOB: 23.3.2016
This amazing little girl has certainly lived up to her family heritage.
2016 & 2017 both ended with Krystal being awarded Number One Rising Star in South Australia.
Number Three rising star, for the breed, Nationally. DOLPS.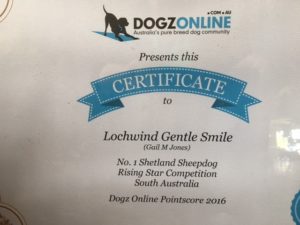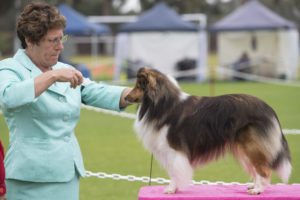 *
In 2017 again Krystal was Number One Rising Star in SA for her breed. Not a bad effort as a dog is only eligible until the age of eighteen months.
*
Right from her first weekend showing in the Baby Class she was a star, being awarded Baby In Show.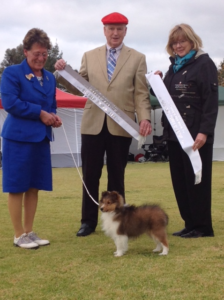 Leaving the Baby Classes with a scoreboard reading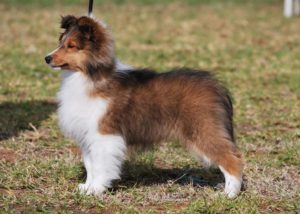 7 Baby in Group wins
I Baby in Show
In Minor she became a multi Minor In Group and In Show winner.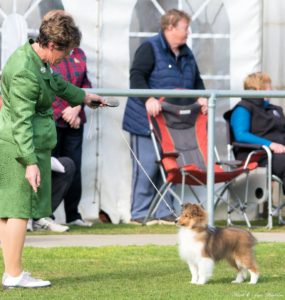 2 Minor in Group
4 Minor in Show
Then on to the Puppy classes, her first two weekends of showing she has garnered Puppy in Show as well as Best of Breed beating her father, Uno.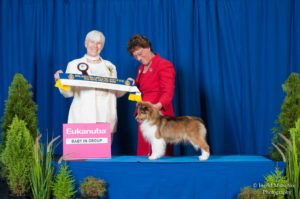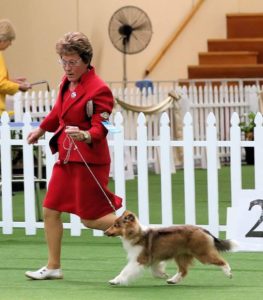 4 Puppy in Group
1 Puppy in Show
1 BOB
2 RUBOB
3 CC's
Under FCI, International and Local judges alike AND she has only just started !!!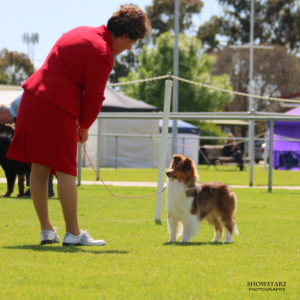 On the 6th July 2017 Krystal finished her title with 2 x BOB and a Junior in Show.
Now known officially as AUSTRALIAN CHAMPION LochWind Gentle Smile.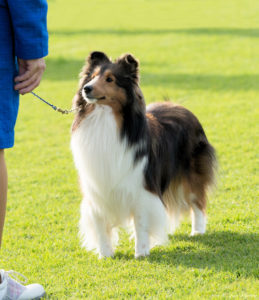 Krystal is the fourth champion to be finished since LochWind ventured into Shelties in mid 2015.
This bitch is amazing and has by far exceeded our expectations for our first home bred litter.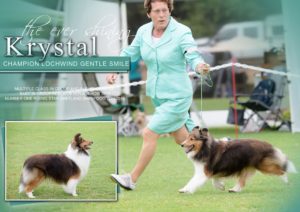 The future looks very bright indeed.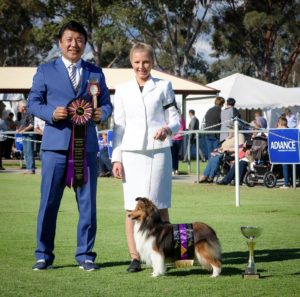 March 2018
Mount City & Districts Easter Cluster.
Day One – Runner Up Best in Show.
Day Two – BEST IN SHOW.