"Without roots, a tree is just a piece of wood"  Marco Pierre White.
Born in Essex, UK. The first place I recall living as a child was Nevin Drive, in Chingford, about 15 miles from London.
I learnt to ride at The Queen Elizabeth Riding School, in Epping Forrest.
My parents migrated to Burwood in Melbourne on the P & O Iberia in June 1964.  By the end of '64 we were back in the UK as my mother never warmed to Australia. Between 1964 & 1971, we made twelve trips between the UK and Australia.
In  1965 we came back to Australia, this time on the P & O Oronsay. For a little over  a year we lived in Ponsonby Parade, Seaforth, NSW.
I attended SCEGGS Redlands, a school I really loved.
I rode at Boots & Saddles Riding School in Narembeen. Personally I loved my time in Sydney and would have stayed there for ever.
Back in the UK in late '66, Dad purchased a fantastic property in Battle, Sussex, called Green Acres.  This is where I had my first pony, "A Taste of Honey". An outstandingly beautiful property in the most idyllic location in the south weald area.
This is where I discovered Rudyard Kipling's IF,  my favourite poem.
Another favourite poem of mine well worth the read, is The Dash.
I rode at Beauport Park Riding School. They were halcyon days indeed. This was where my love of show jumping was nurtured.
In those days the best day out you could have, in my opinion, was the Boxing Day Hunt. Most weekends in winter were spent hunting with my local East Sussex Hunt Club.
We finally came to Perth in late 1967. From grade seven until leaving, I attended St Hilda's School in Perth.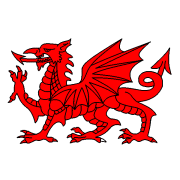 I cannot say I ever really enjoyed my time at St Hilda's. However I still enjoy the friendship of some of those girls to this day. One of my classmates, Jo (Meredith) Dawkins is now Mayor of Cottesloe, whilst another St Hilda's product of that time is a well known mining identity Gina Hancock.
Some strong and interesting women came from our school !
In 1971 whilst still at St Hilda's my parents separated. I went to live with my father. By now, with so many trips backward and forward to the UK, complete with house full of furniture and two cars, funds were pretty much zero.
Around 1973 I met Ross Campbell and his mother Joy. These two people were to become such an important part of my life. Joy was secretary of Gosnells Pony Club, Ross and I were both members. From this point a life long friendship developed that I cherish to this day.
My father had originally owned the largest Estate Agency and Surveyors in the south of England.  E A Jones Esq Estate Agents and Surveyors at Chingford Mount, this had been sold in early 1964. The move to Australia was due to Dad having been diagnosed with a serious lung issue, caused during his days as a red beret Paratrooper during World War Two. His Doctor told him to move to a warm dry country. It was a choice between South Africa and Australia.
Sadly in Perth, due to the fact that he was required to re qualify as an Australian Estate Agent which would take two years, Dad had purchased a chain of 24 hamburger stores, called JD's Surfburgers. Another long story, I may write about later if I can find a way without being sued. JD's stores were situated from Rockingham to Scarborough and every where in between. Dad stocked and supplied all of them single handed, on a daily basis. It was a total disaster for him as the books had been "cooked" prior to him purchasing JD's. The last of his dwindling stockpile of money was gone on this venture. He worked 18 hour days, seven days a week, but had half a day off on Christmas Day. He never complained once !
It was sad to see him invest so much of himself into trying to save that business. Dad died of lung cancer in in April 1976 with $30 left in the bank, this was only a matter of months after his divorce from my mother came through in late 1975.
In the six weeks after he died, I had two choices. Sink or swim, there were no backstops. Still here, so I guess I mastered the dog paddle !
For quite a few years, I worked three jobs as well as training my show jumpers, just to pay the rent and keep my horses. It took me six years from that start, where I "inherited" the princely sum of $30. But by 1980 I had the first property I rented in my own right, this was in Orange Grove. I had my own training track and stables. I really thought I had made it then.
Everything was finally falling into place for me. In Sydney I had met Ernie Smith, brother of TJ Smith and become involved in selling racehorses with him and his friend John Brown.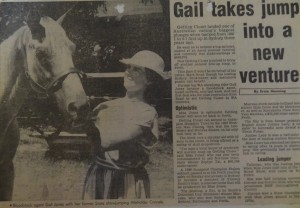 I can't say this venture was all that successful, but it certainly became a stepping stone to my career as a trainer in racing industry.
Things were ticking along very nicely by mid 1985. I was working part time for Sinclair's Jewellers three days a week.  Also pre training  a few horses for other trainers.
I was looking for a nice galloper to buy and train for myself. In the paper one Saturday was a 17 hand, 5yo, New Zealand bred gelding called Dark Carmine, by In The Purple out of a Faux Tirage mare. WOW ! Fantastic breeding for a stayer, just what I was hoping to buy.
During the following week I made the trip to Boyanup to look at this horse who belonged to Ross Payne. I bought the horse and took him back to Perth.
Three months later Dark Carmine won a 1200 metre trial in Bunbury by six lengths, coming from last at the turn, ridden by Alan Hughes. Ross tried to buy the horse back, but he was not for sale. So after a few months of trying, he offered me the job of private trainer. Ross's then trainer, Angela Johnson, had just moved to greener pastures in Busselton with Eden Gardiner.
After a huge amount of deliberation I decided to give it a go, so quit my job at Sinclairs, relinquished my lease on the property and took my four horses to Gelorup to start my new job.
It was only two days after I arrived that Ross sat me down and said "there is something I have not told you, I am in the hands of the receivers!" Well to say I felt totally sick, is a huge understatement.
Within a week I had my job at Sinclairs back, for three days a week. I would take the horses to track work on Tuesday morning, then be finished in time to drive to Fremantle for work at 10am. I stayed with a  friend in Forrestdale on Tuesday and Wednesday nights, then drove back to Bunbury on Thursday night. That continued for the best part of a year. If I wanted to train, I had to supply the funds to keep that stable afloat as I could not get the lease back on the property I left in Orange Grove. Tough times, but it paid off in the end.
Around late 1987 I was offered a very lucrative contract as private trainer for Trevor Lamb in Wanneroo. I accepted, taking some of my own horses with me. The move was highly successful for both Trevor and myself, in the first three months we had many winners amassing 21 metro starters for 19 cheques !
By 1989 Trevor's business was deteriorating, so I had pretty much moved back to Bunbury. Many of my owners were from the South West and were offering me good horses to train if I returned to my Bunbury stables. I by far preferred the life style in the country than anything the city could offer. So the move was made.
I did a very short stint at EG Green's Corporate Park in Baldivis in 1990, but soon returned to Bunbury where I have been ever since. A fabulous place to live and a more temperate climate than Perth, which suits me well.
Since 1991 I had had an ongoing spinal issue, which was becoming markedly worse. At one stage I spent six months where I could not stand for more than ten minutes, I would just sink to the ground. The years that followed, even though the back problem had subsided, I had to face the fact that one bad fall from a horse may mean life in a wheel chair which had little or no appeal !
By 1994 Ross Payne was in jail for issues related to him being in the hands of the receivers when I first moved to Gelorup. When this happened I had no choice but to take over the property payments and keep the stable going.
By 1996 I had decided I was going to have to retire, the back injury kept flaring up and riding fast work was becoming almost impossible. So at the end of the Bunbury round having trained my last two winners that day, I told my owners I was finished. I have rarely been to the races from that day to this.
The property was sold. I had an auction of all the equipment and horses at Belmont racecourse, which was handled by Goodwood bloodstock. That was the end of an era.
In 1997 I built a house in Bunbury. That was exciting as it was the first house I had ever built and decorated. Once that was finished I was seriously bored. Racing is a job that is 18 hour days and 365 days a year. That leaves a huge void.
I decided to start a new business and  in late 1997 ESP was formed. I spent many hours gathering the information I required for this venture only to pretty much have it ruined by Telstra before it was off the ground.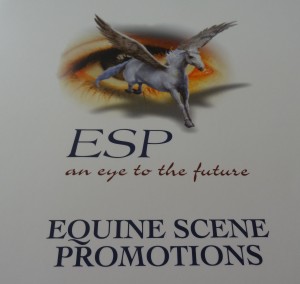 It was an information service accessed by a 1900 phone number. When this was set up Telstra's subsidiary Telequity faxed me the incorrect number.
The number you were allocated was linked to the charge per minute for the service. This was then put onto $16,000 worth of high quality printing and distributed.
The first I knew that something was amiss was when a day or two later the lady who owned the printing company, Doris Gabbedy, rang me to enquire if I had the correct phone number. I looked at the fax sent by Telequity and told her yes. Doris then said " but dear, I just rang that number and I think it's a house of ill repute !"  My heart fell through the floor. Unfortunately Telequity gave my number to the brothel and the brothel's number to me. You can well imagine that I have some funny stories to tell about the phone calls I received because of that error !
That pretty much scuttled the business from day one. Much money and effort went out of the window. I did however get a very begrudging out of court settlement (with a confidentiality clause as to the amount) in my favour from Telstra !
In an effort to salvage something from the train wreck, I morphed the information into a book that I published called Equi Link, which at least recouped most the losses. I could not see a future in publishing a second edition so basically left it at that.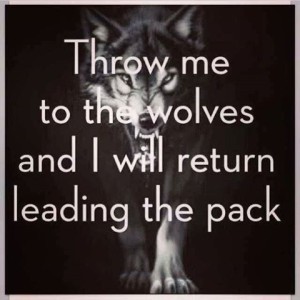 Whilst living in town I had developed my grooming salon Pets On Blair which was doing well and I was contemplating starting a good boarding kennel.
After a few years living in suburbia, as beautiful as the new house was, I just could not stand having neighbours so close. I had also then imported my first two American collies Calli & Felice. Calli had her first litter in late 2000 and I knew it was time to think about moving. In June 2001 I bought 12 acres which is now known as LochWind.
For a few years Kerry helped me grooming at LochWind. I then had my boarding business LochWind K9 Centre up and running. Kerry and her husband Jack moved to South Australia, at that stage I let the grooming business go and concentrated just on the boarding side more.
On 30th June 2013 I deregistered and closed the kennel business. Today I have moved even further, so lucky that I have the freedom and flexibility to change into anything I want it to be. Now simply a hobby, I do a very small amount of boarding. I enjoy it and can take as few as I wish, allowing me the freedom to travel if and when I wish.
I have been very fortunate in my life that I now am in a position to enjoy what I worked so hard for when I was younger. I also realise that making the next ten years really count and doing "The Bucket List" before the lights go out, is imperative.
I am pleased to be in a position to now pay it forward, to provide Kerry with a few highly competitive shelties to show  breed from. I am looking forward to having a couple of lovely new sheltie ladies sharing my home by the end of 2015.