28th January 2015 A pretty spectacular fire at the end of my road. The fire began yesterday afternoon and water bombers were used to bring it under control.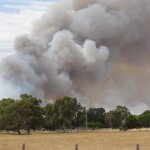 At around 8.30am today, wind caused the fire to flare up again.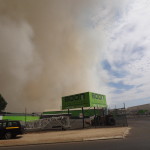 Temperatures approaching 40 degrees celcius, made it difficult for firefighters. The South West Hwy was closed at Picton, as was the Port Access Rd. Picton industrial estate was only about 200m from the fire front at one stage.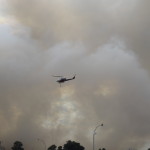 Two schools and many houses in the residential areas of Vittoria Heights and Glen Iris were under threat.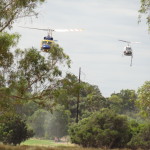 Helicopters and planes were water bombing the fire which has only just been brought under control. The helicopter which are quite amazing were filling with water from the nearby Sanctuary Golf Course taking only 45 seconds to reload, or so a gentleman who was golfing told me as I he timed one !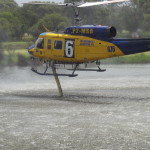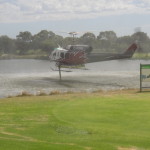 Hopefully the drama is all resolved now and the fire is out for good.